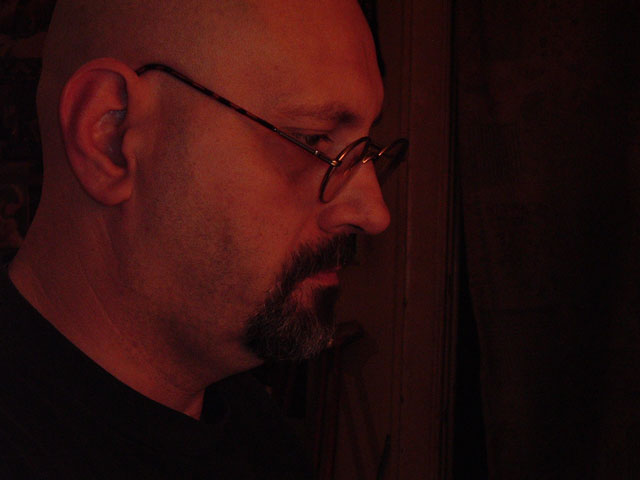 Love Outreach Ministry Ė by Gary Gideon
Peace and love to you. Love Outreach Ministry is my web site where I try to encourage folks to write to inmates who are currently serving time in prisons and/or in jail. I do this in my service to the Lord and not for any type of financial gain. I do not charge anyone to be listed on my web site, nor do I charge anyone for writing to inmates. I simply do this in hopes that Godís love will be revealed to someone who needs to be loved and know they have not been forgotten by the outside world. I am nobody special, I just happen to love the Lord. This does not mean that I am better than anyone else is. I am a far cry from being perfect. I believe anyone can make a bad choice or choose the wrong road at anytime in their life. Often times, itís only because someone did not care or love them enough, and basically it most likely forced them into a desperate situation.
My ex-wife was incarcerated in the Hamilton County Justice Center, here in my hometown of Cincinnati, Ohio, and it wasnít a pretty picture. She was locked up for failing to appear in court over her non-payment of child support, when technically she was not mentally or physically able to even work in the first place. That was nearly 4-5 years ago and we are not together any longer. However, the experience certainly awakened me to how terrible it is for inmates, and how often they get very little pieces of mail while they are locked up. We also had a friend named Carol, who was locked up for a while. My wife would write to her every single day. The other inmates would see her getting a letter every day, and ask her what makes her so dang special. She would simply say; "I have a Christian sister on the outside who loves me." Well, at the time, the Lord gave me a vision and I pictured Carol receiving several letters per day. I thought, "Wow, wouldnít it be absolutely awesome and a true witness to Godís love, for all the other inmates to see what a difference it makes, when one chooses to love and trust in the Lord, as Carol was doing."
Well, I was attending a wonderful church at the time, and I posted a letter on the bulletin board in the hall, asking folks to write to Carol. Several weeks went by and the only person who bothered at all to write to her was my dear Uncle Jesse, God rest his soul. I was really disappointed, to say the least. Carol had even attended this church a few times, yet still nobody cared enough to write to her. One Sunday morning before leaving my house for church, it was weighing on my heart that nobody bothered to write to her. I thought to myself, "Where is the Love?" I was trying to think of what I could do to get these folks to seriously picture what the Lord had shown ME. At that moment, I looked down and saw a small yellow post-it notepad lying on my desk. I picked up a red magic marker and drew a big red heart on both sides of it and colored it in solid, and then I took a black magic marker and drew a big black circle around the heart and put a straight line through it. I folded the tacky edge around a toothpick and it looked like a small flag. As I walked past the bulletin board at church that morning, I stuck it smack in the middle of my letter. Needless to say, the pastor wasnít too impressed when he saw it, and on Wednesday evening he was commenting on some issues concerning the church. Then he said; "For now on, nothing goes on that bulletin board out in the hall, unless it is approved by me first. I am getting sick and tired of some folks going around here saying that there is no love in this church, there is plenty of love in this church." At that moment, I stood up and said "Brother Frank! I am the one who put that flag out there on that bulletin board. That letter hung on that bulletin board for three weeks, and the only one who even bothered to write a letter to Carol was Uncle Jesse. Iím not trying to say there is no love in this church; I am saying there is not enough love in ANY of the churches out there." I cannot recall now what else was said but I can assure you I was on a roll.
When I got home, I decided to write a letter and explain all that had transpired in my own church. After I typed the letter, I decided to send it to about 30 different churches, of several different denominations, requesting that they write to Carol to help encourage her while she was in jail. I picked these churches randomly out of the local phone directory, believing in my heart that the person responsible for opening up the churchís mail would read it and post it on their own churchís bulletin board. Out of 30 letters, not even one person wrote to her from any of these churches. I was amazed at how cold folks can be. Good Grief, I was not asking them to send money; all I was asking for was a simple letter or card of encouragement, to show Godís Love.

Well, the whole experience was very sad to me and I was very discouraged. This was surely not the way God intended His children to act. There are some serious problems out there with our churches today. Folks are too wrapped up in their own lives and do not have the pure giving love that is truly required; to set the example of what a Christian is suppose to set. And this is the very reason Christ died for us; to set the example; and to show us the way. God has laid it upon my heart to not allow this experience to have been in vain. So now, in my spare time, while I enjoy sitting at my computer sharing Christian music with folks I meet online, I have a web site devoted to encouraging folks to write to inmates. I cannot guarantee anyone will write to them, but I have a burning desire to at least let folks know that they are out there and needing "love".
Love Outreach Ministry is not necessarily a ĎPrison Ministryí only, it is exactly what the name implies, it is a Love Outreach Ministry to encourage Christians to get involved in whatever a brother or sister might ask of them, for the sake of sharing Godís Love. It just so happens that Godís Love is strongly needed, and must be shown in the jails and prisons. My web site says it all: www.jesusinme.us
Iím sorry I canít do more for them, but I am only one man and time simply does not permit me to write a personalized letter to each and every one of them. I pray that God will touch your heart. I pray that you will have compassion. May God bless you!
Hebrews 6:10 - For God is not unrighteous to forget your work and labour of love, which ye have shewed toward his name, in that ye have ministered to the saints, and do minister.

Gary Gideon
4952 Mt. Alverno Rd.
Cincinnati, Ohio 45238-5753
Gary_Gideon@jesusinme.us
MOST FAMOUS CASE
OF
PRISONER ABUSE
AND MURDER
JESUS CHRIST
Jesus Christ, a political prisoner was beaten and verbally abused by His guards, both before and after His trial. Upon conviction, the guards placed a crown of thorns on His head and a sign around His neck which read, "King of the Jews". While being beaten with a whip, He was then forced to carry a heavy wooden cross on his back to the town's garbage dump where He was nailed onto the cross until He died.
During the course of His dying, the guards gave Him vinegar when He asked for water, and gambled for His few meager belongings, dividing them among themselves. When His dying took too long to suit them, one of the guards stabbed Him in the side. The wound was not immediately fatal, as He died several hours later, calling out for God to forgive them for what they had done to Him.
2,000 years have not seen a great improvement in the basic characters of those to whom "jailer" seems an appealing profession. Since prison guards were capable of doing all of this to Jesus Christ, what are they capable of doing to mere mortal sinners?
Click Here
to learn the tragic answer to that question.